VVM Mid-Term Presentation
How can automated driving systems be reliably tested and safely put on the road? This is the subject of the VVM project, funded by the German Federal Ministry for Economic Affairs and Climate Protection. Initial results will now be presented at the mid-term presentation on March 15 and 16.
At the virtual event, initial results and current developments in the project will be presented. In addition, the topic of safety verification for autonomous driving and the contribution that VVM can make to this will be highlighted in an international context. The event also offers the opportunity to engage with the 22 project partners from industry and research as well as other experts.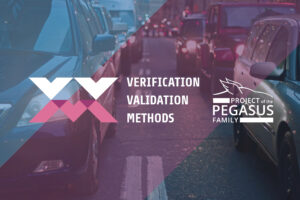 Unsere nächsten Veranstaltungen