Collaborative with cutting-edge research
We rely on trusting research partnerships
We rely on trusting research partnerships
Moving the energy revolution forward. Reducing the nursing shortage. Avoiding hacker attacks, providing first aid when needed. Optimizing processes to conserve resources. Making mobility safe and environmentally friendly. As diverse as the current challenges facing our society are, they all have one thing in common: they can only be mastered jointly and through cutting-edge research!
Research collaborations in which experts from different disciplines work together are thus important and necessary to be able to answer current questions. The transfer of knowledge and technology from research to application is also essential. As a non-profit and independent foundation, the FZI is actively involved in this process – whether through research in a network or on a direct contract basis. Together with our partners, we develop software and system solutions as well as concepts and transform them into innovative solutions and services. In doing so, we are driven by our Guiding Principles for value-oriented action, which we see as the basis for trusting cooperation. Part of these principles is the compliance management system we are currently developing.
Contract research is when research is conducted on behalf of third parties. At the FZI, we work on goal-oriented, scientific solutions – mostly for concrete application problems – and thus help our clients find innovative solutions by jointly implementing the latest scientific findings in a practical way. The client bears the costs of the project and in return receives the rights to use the project results. Technology scouting, feasibility studies, and training in new technologies are further short-term forms of contract with which we support companies in their innovation processes.
When companies and research institutions work together on a research task across disciplines as part of a project, this is known as a research association or collaborative research. This has many advantages: There are central funds to finance the research project, project partners support each other, and everyone contributes their expertise. This allows synergies to be exploited and research to be conducted in a way that alone would not have been possible. Often, joint work within the research network gives rise to further collaborations as well as ideas for innovations.
The opportunities to participate in collaborative research are particularly attractive for small and medium-sized enterprises (SMEs). Although they are a very important driver of technological progress, they sometimes lack resources to implement their projects. This is why there are attractive funding programs for SMEs at European as well as federal and state level.
The federal government's "Research and Innovation" funding advisory service provides an initial overview of existing funding opportunities and which of them fit your projects. (Three employees in conversation)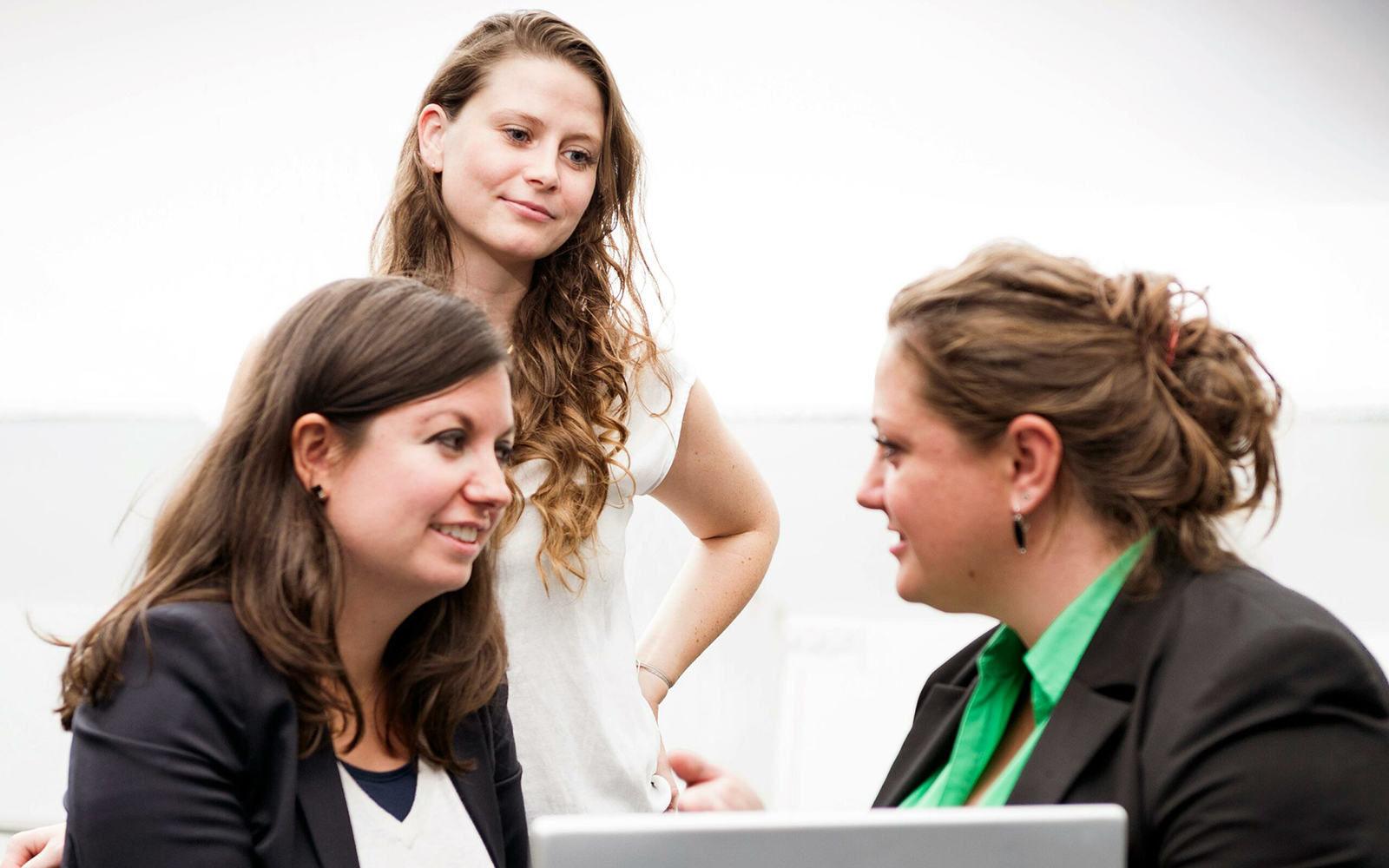 The FZI makes science practical – andrena benefits from this. Together, we have developed solutions for medium-sized industry. Knowledge carriers from the FZI are very supportive of our innovations.

Any questions?
Or would you like to work together?