Multi-perspective, interdisciplinary and objective
The FZI takes a stand on research-relevant topics that push society forward
The FZI is the leading independent institute for applied cutting-edge research and research transfer in the field of information and communication technology in response to the challenges facing society – worldwide, today and tomorrow.
As a non-profit and independent foundation under civil law we are specialized in applied research and technology transfer in ICT. We perform this task responsibly, with an eye to the future, and for the common good. In doing so, we address the social challenges posed by the use of technology while seizing on the opportunities it offers.
We are aware of our social responsibility as drivers of ICT innovations for shaping digitization. For this reason, it is important to us to present our view on specific research topics and associated aspects that may be socially controversial in transparent position papers and to open them up for public discussion.
Through various event formats, such as the FZI Spring Festival in Berlin, we also want to contribute to the discourse on research-relevant IT topics that move society. In doing so, we follow principles also applied in our research: These topics should be approached from multiple perspectives, in an interdisciplinary manner, and as objectively as possible.
Any questions about public affairs?
Our Communications team is happy to help.
Any questions about public affairs?
Our Communications team is happy to help.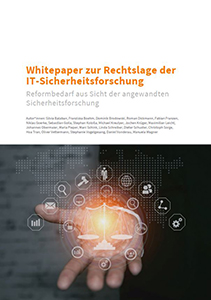 Whitepaper zur Rechtslage der IT-Sicherheitsforschung
Silvia Balaban, Franziska Boehm, Dominik Brodowski, Roman Dickmann, Fabian Franzen, Niklas Goerke, Sebastian Golla, Stephan Koloßa, Michael Kreutzer, Jochen Krüger, Maximilian Leicht, Johannes Obermaier, Maria Pieper, Marc Schink, Linda Schreiber, Dieter Schuster, Christoph Sorge, Hoa Tran, Oliver Vettermann, Stephanie Vogelgesang, Daniel Vonderau, Manuela Wagner
Themen: IT-Sicherheit, Datenschutz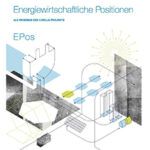 Positionspapier zu Energiewirtschaftlichen Positionen als Ergebnis des C/Sells-Projekts
Julian Huber, Manuel Lösch

Themen: Energiewende, zelluläre Energieinfrastrukturen, Flexibilität, Energiefluktuation, Bürgerpartizipation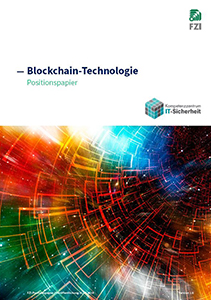 Positionspapier zur Blockchain-Technologie
Kompetenzzentrum IT-Sicherheit

Themen: Blockchain-Technologie, Anwendungsfeld Finanzsektor, IT-Sicherheit, Datenschutz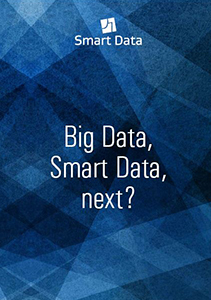 Positionspapier zu Big Data, Smart Data
Stefan Jähnichen, Judith Junker, Luise Kranich, Andreas Oberweis, Astrid Ullwer, Christof Weinhardt

Themen: Forschungsfragen um Big Data, Ethik und Recht sowie Akzeptanz von Big Data, smarte Datenwirtschaft, Big Data und KI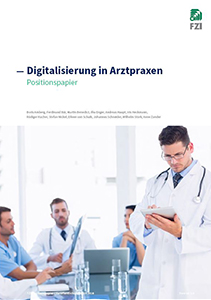 Positionspapier zur Digitalisierung in Arztpraxen
Boris Amberg, Ferdinand Bär, Martin Benedict (HNO), Ilka Enger (Internistin), Andreas Haupt (DRK Pflegeheim Residenz Bad Friedrichshall) , Iris Heckmann, Rüdiger Kucher (Kassenärztliche Vereinigung Baden Württemberg), Stefan Nickel, Eileen van Schaik, Johannes Schneider, Wilhelm Stork, Anne Zander (KIT)

Themen: Digitalisierung des Gesundheitswesens, EHealth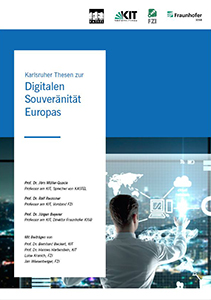 Positionspapier Karlsruher Thesen zur Digitalen Souveränität Europas
Jörn Müller-Quade, Ralf Reussner, Jürgen Beyerer (KIT), Bernhard Beckert, Hannes Hartenstein (KIT), Luise Kranich, Jan Wiesenberger

Themen: Daten- und Infrastruktursouveränität, Plattformsouveränität, Cloud, Cyberkriminalität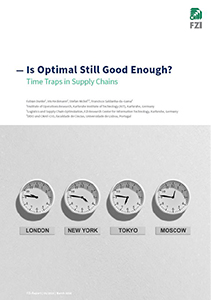 Positionspapier zum adäquaten Supply Chain Management: Is optimal still good enough?
Fabian Dunke (KIT), Iris Heckmann, Stefan Nickel, Francisco Saldanha-da-Gama (Universidade de Lisboa)

Themen: Logistik, Operations Research, Lieferketten, Internet der Dinge, Industrie 4.0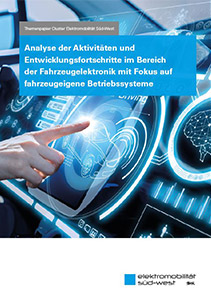 Positionspapier Analyse der Aktivitäten und Entwicklungsfortschritte im Bereich der Fahrzeugelektronik mit Fokus auf fahrzeugeigene Betriebssysteme
Eric Sax, Ralf Reussner, Jacqueline Henle, Stefan Otten, Sebastian Krach, Jörg Henß, Carl Philipp Hohl, Houssem Guissouma (KIT), Timur Sağlam (KIT)

Themen: Fahrzeugelektronik, fahrzeugeigene Betriebssysteme, Markt für Fahrzeuge, Megatrends Automobilindustrie, Maßnahmen und Handlungsoptionen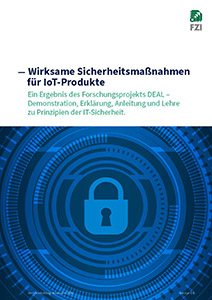 Whitepaper Wirksame Sicherheitsmaßnahmen für IoT-Produkte: Ein Ergebnis des Forschungsprojekts DEAL
Kompetenzzentrum IT-Sicherheit
Themen: IT-Sicherheit, Internet der Dinge, Industrie 4.0