Innovation through Cooperation
The FZI House of Living Labs
In the middle of the IT region of Karlsruhe, the FZI has created a new type of research environment. Two floors with over 2,000 square meters are available for research and development across industries and application fields, especially for small and medium-sized enterprises: the FZI House of Living Labs.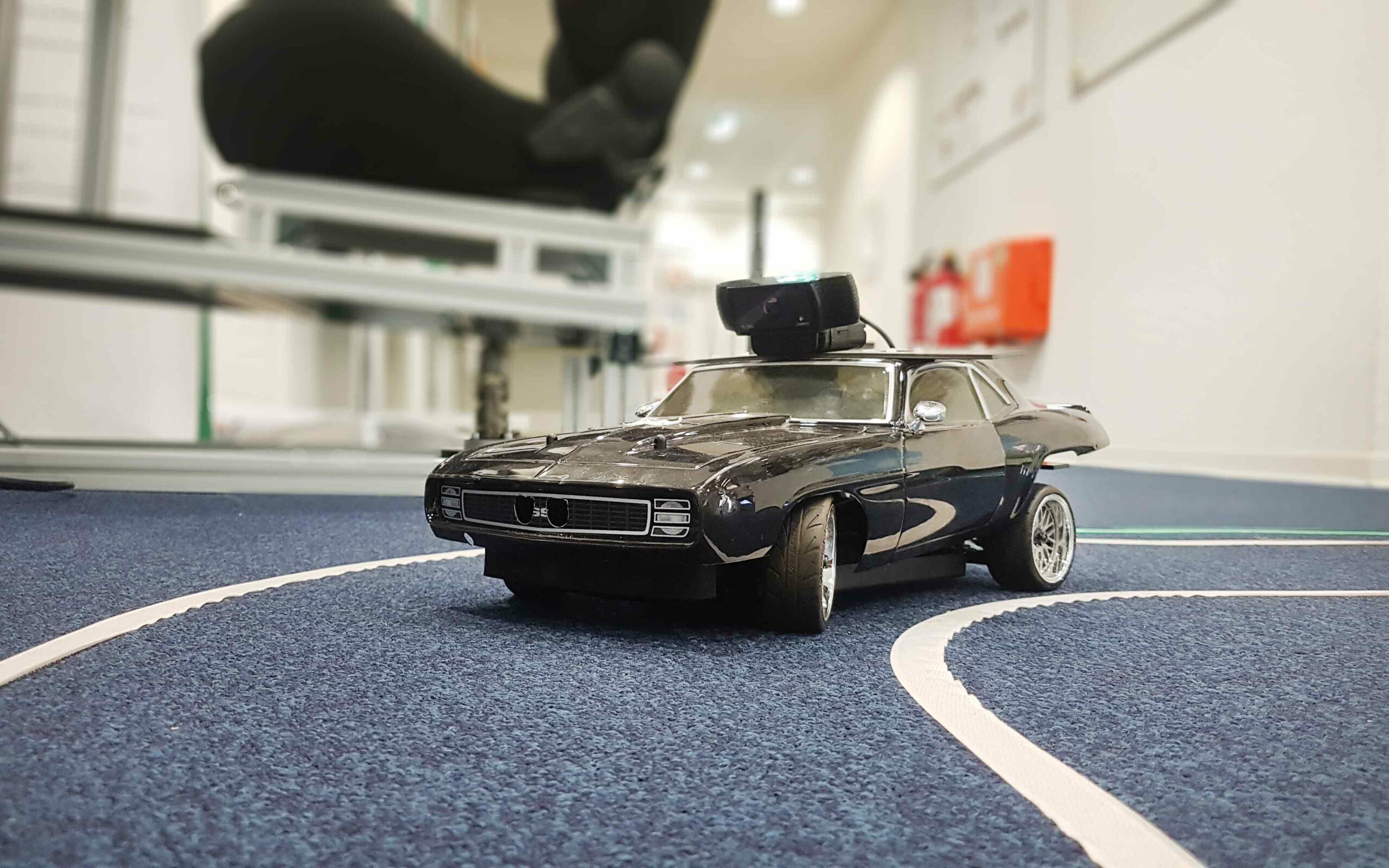 New information technology applications are developed, tested and brought to market maturity by FZI scientists in collaboration with partners from business, science and society. The FZI House of Living Labs supports them in their application-oriented research, evaluation and development by providing state-of-the-art technical equipment: mobile and stationary information and communication technologies as well as vehicles, various devices, and building technology.
This integrated research landscape makes it possible to test unique and state-of-the-art approaches and solutions in the environment in which they will later be used. Experimental technologies can thus be researched and developed in a participatory manner in so-called real-life scenarios.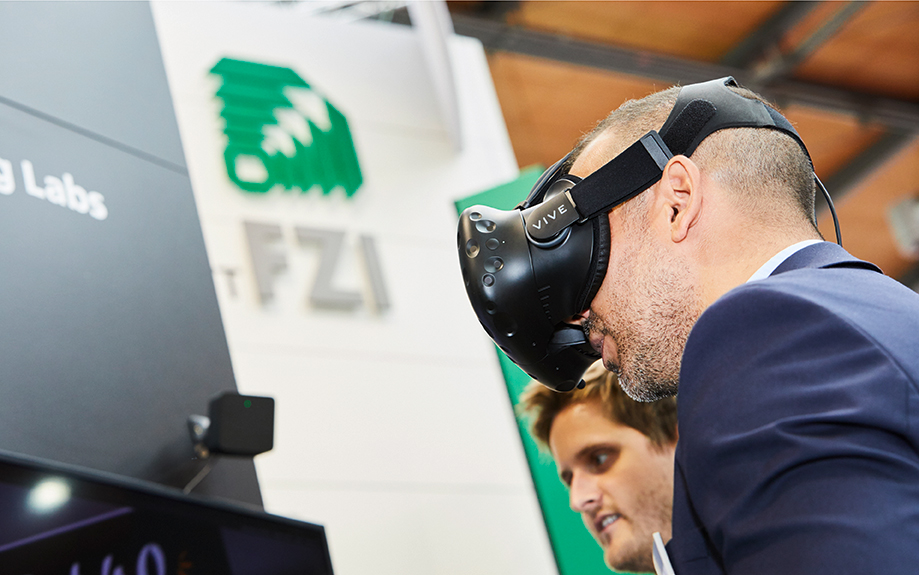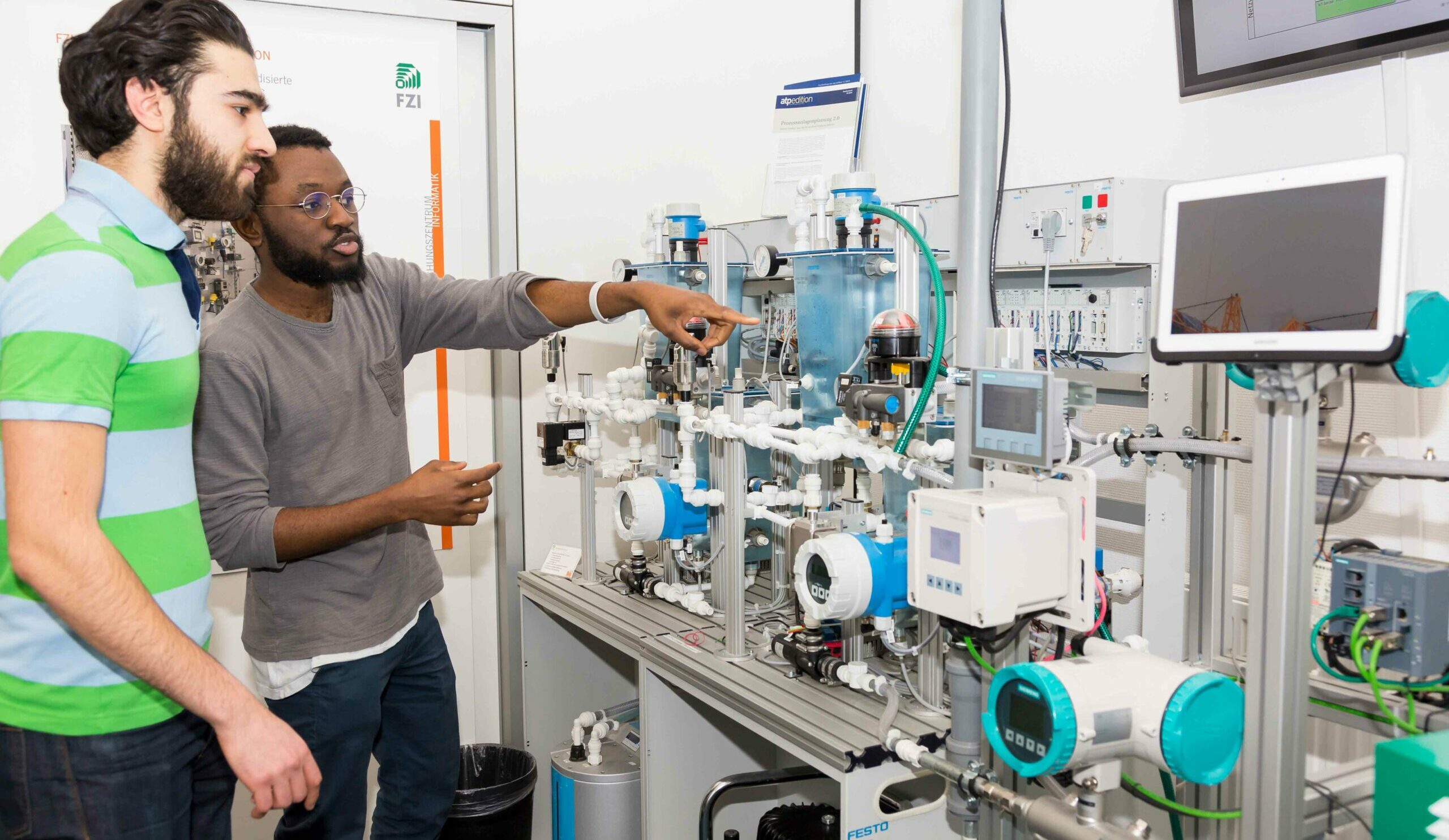 Furthermore, the FZI House of Living Labs combines competencies from different disciplines due to its spatial proximity. In this way, innovations can be identified at the intersections between disciplines and new scenarios can be created in which technical assistance systems are expanded to include, for example, comfort and safety aspects.
With this open research environment, the FZI offers small and medium-sized enterprises in particular the opportunity to penetrate markets with innovative solutions that they were previously unable to address. To this end, it offers not only a platform for exchanging and generating new ideas, but also for development, integration, research and testing. We collaborate with you interdisciplinarily to develop solutions for the living and working environments of tomorrow!
The FZI House of Living Labs, in a unique way, enables the implementation of the FZI's basic idea: research transfer. Innovative ideas from current research are tested in an uncomplicated way and demonstrated to industrial partners. It quickly becomes clear that researchers at the FZI do not leave it at theory, but also put their ideas into practice on prototypes.
I was designed in Karlsruhe in the FZI House of Living Labs and am allowed to take on various monitoring, assistance, and service tasks there. The best thing about the FZI is that the research scientists are always teaching me new stuff. In the meantime, I can bake cookies or mix cocktails. By the way, my name stands for "House of Living Labs intelligent Escort".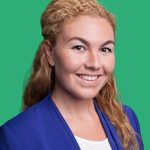 Katja Alexandrakis, your contact person for the FZI House of Living Labs, is happy to help!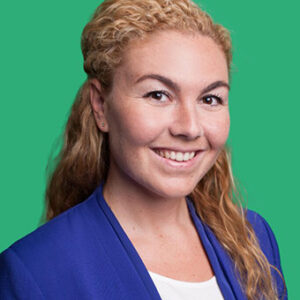 Any questions?Katja Alexandrakis, your contact person for the FZI House of Living Labs, is happy to help!