Prof. Dr.-Ing. J. Marius Zöllner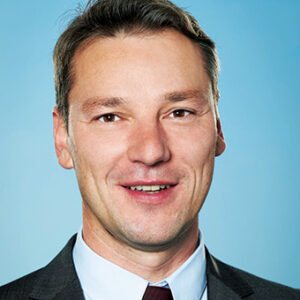 Prof. Dr.-Ing. J. Marius Zöllner
Executive Director & Scientific Director
Intelligent Systems and Production Engineering
Career
Prof. Dr.-Ing. J. Marius Zöllner has been Executive Director at the FZI since 2012 and Scientific Director of Technical-Cognitive Assistance Systems in the research division Intelligent Systems and Production Engineering (ISPE) since 2008. He is a professor at the Institute of Applied Informatics and Formal Description Methods at the Karlsruhe Institute of Technology (KIT).
J. Marius Zöllner, who has a PhD in computer science (2005), was Division Manager at the FZI (2006–2008), a member of the management board, coordinator of the Automotive Competence Center (ACC) and head of the Interactive Diagnostic and Service Systems department (2003–2008).
His work focuses on autonomous mobile systems such as driver assistance systems, semi-autonomous user-adaptive automobiles, and service robots. Current research topics are sensorial detection and interpretation of the environment and the user, probabilistic situation analysis, behavioral decision-making, and cooperative control.
Associate Editor – IEEE IV, Intelligent Vehicles since 2015
Robotics Challenges Co-Chair – IEEE International Conference on Robotics and Automation, ICRA 2013
Program Chair – Apply & Innovate, IPG Technology Conference, 2012
Program Chair – Apply & Innovate, IPG Technology Conference, 2010
Workshop and Tutorial Chair – German Conference on Artificial Intelligence, KI2010
Conference Chair – Autonomous Mobile Systems, AMS 2009
Member of the VDI Expert Committee on Driverless Transportation Systems