Prof. Dr.

Gerhard Neumann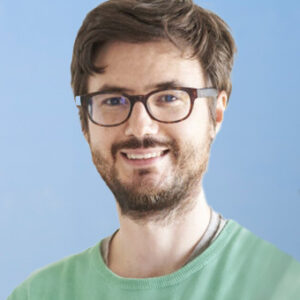 Prof. Dr. Gerhard Neumann
Scientific Director
Intelligent Systems and Production Engineering
Career
Prof. Dr. Gerhard Neumann is a full professor at the Karlsruhe Institute of Technology (KIT) and heads the chair "Autonomous Learning Robots" at the Institute of Anthropomatics and Robotics since January 2020.
Prior to that, Gerhard Neumann used to be a group leader at the Bosch Center for Artificial Intelligence, industry-on-campus professor at the University of Tübingen, and a full professor at the University of Lincoln in the UK. He completed his PhD at Graz University of Technology in 2012, after which he first worked as a postdoc and then as an assistant professor at Technical University of Darmstadt from 2014 to 2016.
Gerhard Neumann is a member of the Berlin Einstein Center Digital Future, where young scientists from all over the world research and develop concepts and technologies in the core area of "Digital Infrastructures, Methods and Algorithms" as well as in the innovation areas of "Digital Health Care", "Digital Society" and "Digital Industry and Services".
His research is focused on the intersection of machine learning, robotics, and human-robot interaction. Gerhard Neumann aims to create data-efficient machine learning algorithms suitable for complex robotic domains such as agricultural robotics and industrial assembly. A strong focus of Gerhard Neumann's research is the development of new reinforcement learning methods that allow people without extensive prior knowledge to intuitively teach a robot complex skill so that it quickly learns how to intelligently assist and collaborate with humans.