Prof. Dr. York Sure-Vetter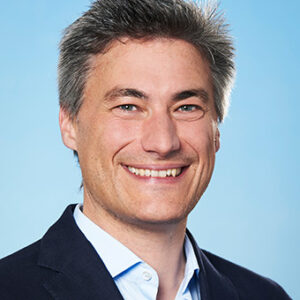 Prof. Dr. York Sure-Vetter
Scientific Director
Information Process Engineering
Career
Prof. Dr. York Sure-Vetter is a university professor at the Karlsruhe Institute of Technology (KIT) in the Institute of Applied Informatics and Formal Description Methods (AIFB). His research interests include Web Science, Semantic Web, Linked Data, Data and Text Mining, and Service Science.
York Sure-Vetter received his diploma in industrial engineering from the Karlsruhe University (TH) in 1999. In 2003, he completed his doctorate on the topic of ontologies and knowledge management at the Karlsruhe University (TH). From 2007 to 2009, he was a senior researcher at SAP AG. From 2009 to 2015,he held the office of President of the GESIS Leibniz Institute for Social Sciences. He successfully led the Leibniz Institute GESIS through a Leibniz evaluation as well as two audits. Through joint appointment procedures based on the Jülich model, York held professorships at the University of Koblenz-Landau and the University of Mannheim during this time. In 2015, Your Sure-Vetter was offered a professorship at KIT's AIFB and has since also been Director at KIT's Karlsruhe Service Research Institute (KSRI) as well as at the FZI Research Center for Information Technology.
York has been a visiting professor at the University of Mannheim and Stanford University. He received various research and teaching awards, including the IBM UIMA Innovation Award, the Wolfgang Heilmann Prize of the Integrata Foundation, and several times the HECTOR Teaching Award.
Currently, York Sure-Vetter is on leave as Director of the National Research Data Infrastructure (NFDI). For more information, please visit http://www.nfdi.de